Join the conversation at the Living-Consciousness circle!
Based on the teachings of Dr. David Hawkins and the Consciousness Scale
About our Consciousness Circles
Our Consciousness Circle is infrastructured through the teachings of Dr. David Hawkins' and the Consciousness Scale which ranges from 0-1000, (1000 is the Highest Level of pure/consciousness humanly possible.)
According to Dr. Hawkins we, as humans, live at vastly different "levels" of consciousness. All these levels, along with the "truth level" of ANY true/false style inquiry, can be tested for truth and numerically "calibrated" through muscle testing, on a logarithmic scale of 1-1000. According to Dr. Hawkins, any person, concept, thought or object that calibrates at 200 (The level of Integrity) or above is positive ("power"); anything below 200 is negative ("force"). Dr. Hawkins' "Map of the levels of human Consciousness" is highly consistent with most spiritual teachings, running the range from Shame (lowest) to Enlightenment (highest).
Dr. Hawkins first and foundational book, "Power vs Force" is a psycho-spiritual path enhancing primer, to which our Consciousness Circles provide ongoing and life supportive process. Dr. Hawkins taught often to keep "HOLY COMPANY" and to remember that "straight and narrow is the path, waste no time" In that, we honor these teachings by engaging a sacred space and process that offers a place to keep holy company, allowing for growth and contemplation and opportunity to enhance the time spent in learning psycho-spiritual concepts.
Dr. Covington, a long-term student of Dr. Hawkins, leads this gathering weekly in content contemplation, meditation and psycho-spiritual process. We meet from 5pm-6:30pm in the Meditation room at Bickford & Covington in the Heart of Redlands. We hope you will join us!
Interesting Consciousness Facts
– Powerful patterns are associated with health; weak patterns are associated with sickness. Every thought, emotion, word & action has one pattern or the other. Every moment of our day we are either moving towards health or sickness.
– Everything calibrates at certain levels from weak to high including books, food, water, clothes, people, animals, buildings, cars, movies, sports, music etc.
– A good amount of the music today calibrates at levels below 200. Hence it leads to behavior associated with lower energy levels of consciousness.
– Most movies will weaken people who watch them by bringing their energy levels down below the 200 level of consciousness.
– 85% of the human race calibrates below the critical level of 200.
– The power of the few individuals at the top counterbalances the weakness of the masses.
– 1 individual at level 300 counterbalances 90,000 individuals below level 200
– 1 individual at level 400 counterbalances 400,000 individuals below level 200
– 1 individual at level 500 counterbalances 750,000 individuals below level 200
– 1 individual at level 600 counterbalances 10 million individuals below level 200
– 1 individual at level 700 counterbalances 70 million individuals below level 200
– 12 individuals at level 700 equal one Avatar (eg. Buddha, Jesus, Krishna) at level 1,000
– Any meaningful human satisfaction cannot even commence until the level of 250 where some degree of self-confidence begins to emerge.
– When one's consciousness falls below 200 at any given moment you start to lose power and thus grow weaker and more prone to be manipulated by one's surroundings.
Learn Your Psycho-Spiritual Formula
Discover the experience of depth teaching layered in discussion and Meditation. Imagine the growth available when conscious BE-ings sit in contemplation. IT CAN be MIND BENDING, ENVIGORATING and… a lot of FUN!
It's all about who shows up… Not because we necessarily sit in a circle…but because we want to discuss, learn, calibrate, highlight and contemplate! Join us and an amazing group of people as we GET to add intense VALUE to our LIFE.
EVERY Wednesday evening (5:30-7:00pm) Dr. Kurt Bickford will bring a plethora of psycho-spritiual contemplations, meditations and learning… offering oppotrunity to dialogue, digest and exhale into more accesible consciousness. Dr. Bickford brings DEPTH teaching covering the work of Dr. David Hawkins, states of consciousness, psychology, the work of Dr. David Keirsey and temperament/personality, developmental issues, the effects of an abusive background on consciousness development, resolving wounds and beliefs that hold us back from life fulfillment, what alignment looks like and how to walk in the world yet not be of the world, and so much more… OHHHH SO. MUCH. MORE…
With your ongoing attendance one is able to soak-in the teachings, ask questions specific to self, connect with like minds, hearts and spirits, experience an environment of higher consciousness, get clarification as to whether or not this is for you, and to provide all that is needed if your life journey is towards the illuminated experience of life!
It is a fun experience that is thought provoking, heart awakening, spiritually enhancing and Divinely guided. Take the leap and find-out what you have been missing out on…
Currently streaming on Zoom.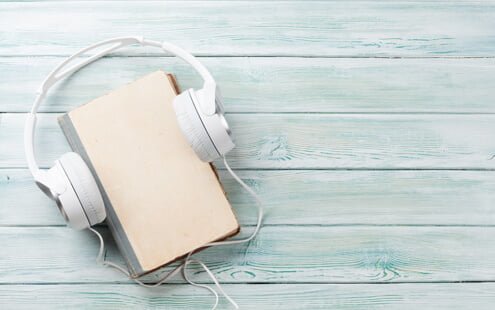 This is the most progressive understanding of enlightenment out there! It is not an achievement it is a developmental process of our temperament… Tune in to understand how this development is viewed through the lens of Temperament.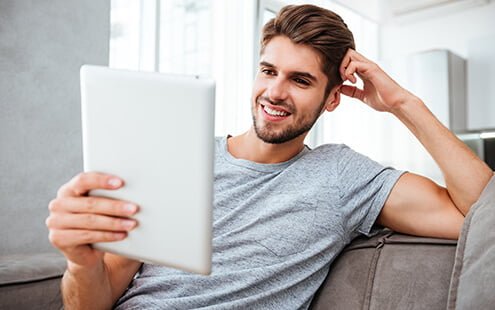 Watch Living-Consciousness seminars, workshops and Satsangs on any device! Available NOW! Click here to see the listings including the parenting seminar, Magnificent BE-ing and more coming available every month
Psychology & Temperament Seminars
511 Brookside Ave Suite A, Redlands, CA 92373